2017 CONFERENCE
OCTOBER 11 – 14, 2017
Toronto, Ontario, Canada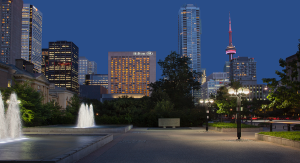 CONFERENCE THEME:
Educational Planning for Our Global Village during this Time of
Rapid Change and Punctuated Uncertainty.
WHO ATTENDS AN ISEP CONFERENCE?
Higher Education Faculty and Administrators · Educational Planners · Policy Makers · Researchers · Leaders Involved in Educational Planning · Educational and Government Consultants · Pre-School, Elementary and Secondary Teachers and Administrators · Government Representatives · Local Government Leaders · Business and Corporate Leaders · Community Members Involved in Educational Planning · Graduate Students
CONFERENCE REGISTRATION
Conference registration information and on-line registration can be found at the following website: http://www.isep.info/.
Registration Fees in USA Dollars:
| | | |
| --- | --- | --- |
| | By August 31, 2017 | After September 1, 2017 |
| Regular Registration | $300 | $350 |
| Graduate Student | $250 | $275 |
| Friend/Spouse | $250 | $275 |
| One Day Registration | $175 | $200 |
| Sponsor Registration | $500 | N/A |
Regular, Graduate Student, and Friend/Spouse Conference Registration Fee includes conference materials and supplemental supplies as well as the following meal functions: 1 welcoming reception, 3 continental breakfasts, and 2 lunches as well as morning and afternoon refreshment breaks.
Sponsor Registration includes one Regular Conference Registration plus an exhibit table and chair, space for 2 posters, and printing of logo on Conference Program.
CONFERENCE SITE
Hilton Toronto Hotel
145 Richmond Street West
Toronto, Canada
ON M5H 212
Telephones:
1-416-869-3456 (Office)
1-416-869-3187 (Fax)
E: info_toronto@hilton.com
toronto.hilton.com
The Hilton Hotel is conveniently located in the heart of Toronto, Canada one of the world's most multicultural cities. The hotel is located near the bustling financial and theatre centers of the city.
It is located directly across the street from the "Four Seasons Centre" one of Toronto's newest architectural icons and Canada's first theatre specifically built for opera and ballet. The "Four Seasons Centre" is home to the Canadian Opera Company and the National Ballet of Canada. The "Theatre District" is a center for vibrant theatre hosting world class Broadway productions and local homegrown Toronto productions.
The Hilton Hotel is also within walking distance of the "Distillery District", an internationally acclaimed village of brick-lined streets that is widely regarded as Canada's premier arts, culture, and entertainment destination. It is an area in the city completely closed to traffic that is brimming with creativity and creative people, galleries, fashion and design boutiques. Participants in the 2017 ISEP Conference will definitely "fit in" nicely!
The Hilton Hotel is also steps away from a veritable smorgasbord of performing arts including Toronto's four major-league sports teams: Toronto Blue Jays American League Baseball Team, Toronto Argonauts Canadian Football League Team, Toronto Raptors National Basketball Team, and Toronto Maple Leafs National Hockey League Team. The October Event Schedule for these teams and other performing events will be posted for your enjoyment as soon as they become available to us. The Hilton Hotel is close to the National Hockey League Hall of Fame.
In addition, the nearby subway, railway station, Eaton Shopping Centre and CN Tower are also within walking distance so that most of the key attractions of this beautiful city are easily accessible to all ISEP conference attendees.
The 32 story Hilton Toronto Hotel features: Flat-panel TV's, free WIFI, coffeemakers and upscale toiletries in all 600 rooms and non-smoking rooms are available. ISEP Conference attendees and their guests may enjoy a refreshing swim in the Hilton heated seasonal indoor/outdoor pool after a workout in the fitness gym and there is also access to the Adelaide Club for fitness classes.
The hotel has a comprehensive Business Center to enable conference attendees to complete job-related tasks as well as two fine Canadian -inspired cuisine dining spots: Tundra and Ruth's Chris Steak House.
Parking is available for a fee at The Hilton secured parking underground parking lot.
Toronto Pearson International Airport is located within a 16 mile drive west.( also connected to subway )The connection to the Path system ( subway )provides entrance to the underground pedestrian walkway. The 17 miles of connecting tunnel ensures easy access around the city and worlds largest underground shopping space offering over 1200 outlets.
Hilton guests say the 'comfortable beds', indoor -outdoor pools, and 'excellent location', close to shopping, 'local attractions' and the subway make the Hilton Toronto a solid spot to stay in the heart of the city.
CONFERENCE ACCOMMODATIONS
The rates for the Hilton Hotel per day during the conference are as follows:
Room
Single
Double
Triple
Quad
Traditional Room
$259.00

Canadian Dollars*

$259.00

Canadian Dollars*

$284.00

CanadianDollars*

$309.00

Canadian Dollars*

* The current exchange rate (as of March 6, 2017) is:  $1.00 Canadian Dollars = $.75 USA Dollars, however, please note that this rate fluctuates daily. Please check exchange rate when booking your reservation for your reference.
Each additional person is charged $ 25.00 more per room rate. Above amounts do not include taxes applicable at the time of the conference including Canadian HST tax.
A very limited number of rooms will be available at Conference Room Rates for the day prior to the start of the conference (Tuesday, October 10, 2017) and one day after the Conference (Sunday, October 15, 2017) on a first-come-first-served basis.
Regular, non-conference, room rates for this time period are the best available rates at time of booking but are higher than our conference rate.
Remember to make your room reservations as soon as possible and be sure to identify that you are a 2017 ISEP Conference Registrant. Reservations may be made by calling 1-800-774-1500 or 1-416-869-3456 and making your reservations under the group name ISEP International Society for Educational Planners and using the following: Group Code: ISEP 17.
On-line reservations can be made at the following link: https://aws.passkey.com/event/49106548/owner/13364/home
The ISEP Conference Rate is available only for room reservations until September 11, 2017 or until the contracted special rate rooms are all reserved. After September 11, all bookings will be handled according to availability and at regular hotel prices.
Please note that all of our meeting and meal functions for this conference will be held at the Hilton Hotel and that if you book a reservation at another hotel in the city, you are adversely impacting ISEP's conference agreements and potentially costing the organization additional expenditures. Please be sure to stay at the
Hilton Hotel, 145 Richmond Street West
Toronto, Canada.